There's a method to what we do
We think about every project in a structured way, regardless of size, scope, duration or budget. The level of formality may vary, but our level of diligence is the same.
We start with an open mind, knowing that every business has its own mix of factors to be considered before a solution can be agreed. You know what makes your business tick, we know what works to achieve quality. Therefore…
WE COLLABORATE
with you and your people
WE INTEGRATE
our solution with your business
WE CHALLENGE
your approach to quality
WE IMPROVE
your processes and systems
Empathy
A QFactorial solution is characterised by empathy with your business model and culture. If you like formality, we can do formality. If you like to be in control, we can help with that. If you need to remain agile, that's another option. Flexibility? No problem. We bend to your shape.
Simplicity
Are you one of those businesses that value simple, efficient and non-bureaucratic ways of working? So are we. We're not selling clever software, we won't force you to use clunky templates and we don't speak in tongues. We won't frustrate you and your people with unnecessary form-filling and box-ticking. You will be surprised how simple this quality stuff can be.
Brevity
You can't have a system, a strategy or an investigation without writing things down. Sorry, even we can't go that far. But we promise to keep it brief. Wherever possible, we aim to capture everything in a single document that tells a coherent story for all stakeholders. The story may point to supporting materials, tools and guidelines for getting things done, but only if they are unavoidable or value-adding.
Reality
Whatever your style of business, we create something that is recognisably yours, suited to the way you work, accepted by your people, approved by auditors and impressive to clients. There will be no paper sideshow, no parallel systems to feed bureaucratic machinery and no new lexicon of jargon to confuse your people. We'll embrace the good stuff you already have in place and absorb it into our solution. We'll also point out the bad stuff and help you remove or improve it. The result will be a true reflection or a welcome improvement of "the way we do things around here".
Quality doesn't happen by chance. It requires intelligent intervention. If you get it wrong or simply let it slide, you risk the future of your business. You need the right quality strategies, systems and tools to protect and grow your business in an increasingly complex and challenging environment.
Your unique solution
We believe that every business, every organization, is different. With that thought in mind, wouldn't it be crazy if they all had the same management systems and strategies? But that is exactly what happens when standard templates and models are used instead of creativity and imagination. Unsatisfactory cloning is especially common in the world of ISO management systems. We've seen some shockingly unsuitable systems inflicted on businesses by shameless copying. That is why we don't provide standard templates. You deserve better.
Who we work for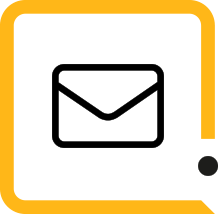 Interested in working with us?
Speak with a QFactorial expert
Make an enquiry