Our Values
Branding isn't only about logos and colours. It's about who you are, what you are, what you say, do and create. Our brand values have been with us from the start and they are reflected in the way we have delivered projects for our clients. The decisions we make, the actions we take, the way we behave and the things we say - all are rooted in these brand values.
Ethical Decisions - Doing the right things for the right reasons
Collaborative Working - Bending to your shape, rolling with your changes
Integrated Solutions - Joined-up thinking, connected to business realities
Challenging Perceptions - Thinking, seeing, doing differently
Improving Performance - Building on your foundations, supporting your growth
We start with an open mind - you know what makes your business tick, we know what works to achieve quality. Together we set the objectives for your project, driven by your business needs. We develop a bespoke action plan so whatever the challenge, the solution is designed to fit the purpose; which means it is scoped, scaled and balanced for optimum impact. We work closely with you to implement the solution, then support you for as long as you need us to. We think about every project in a structured way, regardless of size, scope, duration or budget. The level of formality may vary, but our level of diligence is the same.
Diagnosis
We want to ensure that we understand where you are starting your quality journey, your ultimate objective, and any existing systems, processes, tools and resources that can be used to get you there. We do this by employing our Q!Diagnostic method to identify:
Gaps - Where your current arrangements fall short of the objective or standard you are aiming for.
Synergies - Where your current arrangements support or can be aligned to achieve the objective or standard you are aiming for.
Actions - What needs to be done to close the gaps and align the synergies.
Plan - Sequence and timeline for the actions.
Design
We don't believe in off-the-shelf solutions. One size rarely fits all. Your organization is unique, your business is bespoke. Your people and culture are yours alone. The context in which you operate and the needs and expectations of your stakeholders may be similar but not identical to your competitors. We consider all of this when designing and planning a solution to meet your particular challenges.
Develop
It's a long way from designing a solution to real-life implementation. Plans on paper have to be developed into detailed and practical strategies, systems, processes, tools and assurance programmes. We can help you to develop the rules, tools and communications necessary to embed and sustain a quality solution. Now you are ready to start reaping the rewards from your investment in quality.
Implement
Implement, implement, implement! That's how some organizations and indeed some consultants like to do it. But failing to plan is the same as planning to fail. Hence our insistence on the three D's – Diagnosis, Design and Development – before getting down to implementation. Armed with a robust plan, we are with you all the way to meeting your quality objectives whilst aligning with your overall business goals.
Our Methodology
We begin by walking our clients through the Q!Diagnostic phase as outlined in the graphic above. This feeds into a single deliverable document - a roadmap - containing a detailed plan to achieve your objective. Whether your objective is related to quality strategy, management system design, process improvement or ISO standards, our unique Quality Roadmap will guide you through the Design, Development and Implementation elements.
Armed with this, you have the option to continue working with QFactorial either on a flexible call-off basis (day rate) or on specific fixed-price work scopes. Alternatively, you can choose to take the Quality Roadmap and implement it yourself. You can always call on us again whenever you need help with specific activities, or simply use us as a sounding board or occasional mentoring (hourly rate).
How does it work?
Our unique diagnostic methodology ensures that we gain a full understanding of your needs through the lenses of conversation, observation, documentation and data. This information feeds into the Quality Roadmap as gaps and synergies against the requirements of your objective. This enables us to recommend specific actions with a sequence and timeline (plan) back-scheduled from an agreed target date.
How much does it cost?
For the Q!Diagnostic work and preparation of the Quality Roadmap we usually allocate and guarantee five days of consultancy. This covers most SME scenarios. Depending on the size and complexity of your organisation and the information available to us, there may be some time left over within the five days to help you start implementing the plan. For larger or more complex organisations or multiple objectives, we may need more time.
How can I find out more?
Failing to plan is the same as planning to fail. Don't start your quality journey without a QFactorial Quality Roadmap. Contact us now for a discussion or a quote.
Who we work for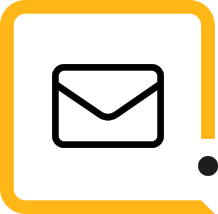 Interested in working with us?
Speak with a QFactorial expert
Make an enquiry