YOUR PROCESSES WORKING FOR YOUR BENEFIT
Business processes have a way of evolving organically towards a state of chaos. Every so often they need to be dissected and disentangled, even re-designed, to suit your current and future ways of working. QFactorial can help you to separate the wood from the trees.
1. Conversation
2. Observation
3. Documentation
4. Data analysis
• Mapping
• Simplifying
• Controlling
• Automating
Business processes that are fit for purpose, taking full advantage of available systems, tools, resources and expertise.
We hold structured, confidential conversations with individuals, face to face where possible, to obtain their personal views, suggestions, insights and recommendations for improvement. Sometimes we combine the conversations with simple questionnaires. We collate and make sense of the responses.
By observing processes in action in real time, looking for repetitive tasks, duplicated work, unnecessary effort and non-value-adding activities, we are able to identify opportunities to improve the speed, accuracy and reliability of processes, including options for removal, redesign, simplification, additional controls or automation.
We review the documents defining the processes in theory and establish how well they reflect the reality. We establish if the documents are complete, accurate, sufficient, consistent, available, communicated and understood. We look for opportunities to simplify and reduce the amount of documentation without sacrificing essential content and clarity of communication.
The first challenge is usually finding and extracting the data to help us understand the process and identify any strengths and weaknesses. Often we find that the data is incomplete, inconsistent and distributed across many systems. We pull the data together into integrated spreadsheets so we can analyse for trends, patterns and concerns.
It is amazing what can be revealed about a process when you map it out in all its nuances, step by step, turn by turn, loop by loop. Comparing the 'as is' versus the 'to be' process helps us understand what needs to be changed in order to gain efficiency and effectiveness.
The options for simplifying a process include removing steps, combining steps, relaxing controls, reformatting inputs, eliminating check points, changing tools, modifying software and going paperless. We look at each case in context before we make specific recommendations.
Sometimes a process can go out of control, no longer producing outputs of acceptable or consistent quality. In such cases we look for places in the process where control points or check points can be introduced to identify where things are going wrong. This technique is not reserved for manufacturing operations – any process can benefit from well timed adjustments or inspections.
These days there is a seemingly infinite range of options for automating business processes. Whatever your business, there is almost certainly an array of automation options out there, from ERP to CRM, from workflow design to ready-made apps and sophisticated collaboration tools. We can help you to evaluate, choose and integrate automation into your business processes.
Many businesses have evolved or inherited legacy processes based on procedures, forms, flow charts and spreadsheets that may no longer be necessary in the modern world of cloud based systems, mobile apps and automated workflows.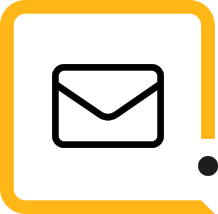 Interested in this service?
Speak with a Factorial expert
Speak with a QFactorial expert
make an enquiry