Strategic thinking
Pragmatic solutions
QFactorial is a consultancy business specialising in quality strategy, management systems, business processes, leadership tools and assurance programmes.
Established in 2013, we have built a reputation for balancing strategic thinking with pragmatic solutions. This approach has enabled us to work successfully with corporate entities, small and medium enterprises (SMEs), start-ups, quality professionals and business leaders.
who we work for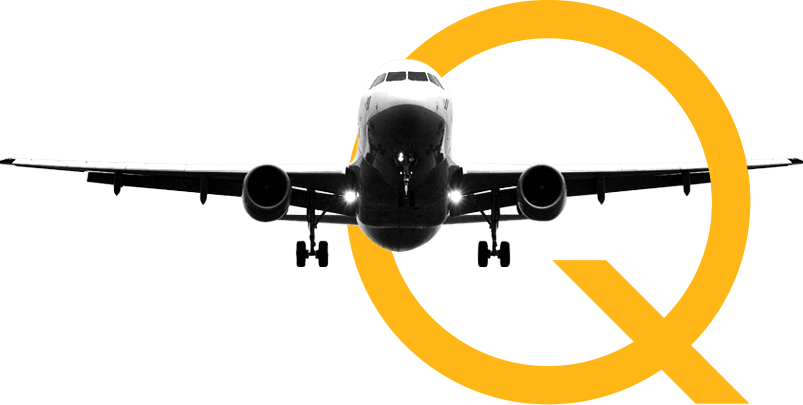 Our location
Our base (Q!HQ) is in Basingstoke, a well-connected town in the South of the UK, close to London. We do a lot of work with local businesses in London, Hampshire, IOW, Surrey, Sussex, Kent, Essex, Hertfordshire, Berkshire, Buckinghamshire, Oxfordshire, Gloucestershire, Bristol, Somerset, Wiltshire, Devon, Dorset and Cornwall. But we also work nationally and internationally, helping our clients to solve their quality problems and achieve their quality objectives.
Director and Principal Consultant, Kevin Brown, knows from 30 years experience how important quality can be: "Quality doesn't happen by chance. It requires intelligent intervention. If you get it wrong or simply let it slide, you risk the future of your business. You need the right quality strategy, systems, processes, tools and assurance to protect and grow your business in an increasingly complex and challenging environment. QFactorial provides pragmatic, creative solutions that are fit for your purpose, your business context, your culture, your risks, your reality."
What's in a name?
Our company name emerged from much cogitation about the nature of quality in business. The inescapable conclusion is that there are countless factors at play, and all need to be considered when striving for quality.
In maths, a factorial number is the product of all the preceding numbers, expressed as n! From that Eureka moment, it was only a short step and a few drinks at the Portsmouth Arms before Q! = QFactorial was born.
Why QFactorial?
we bend to your shape
We're not like other quality consultants. We don't use complex models or outdated templates. We don't generate excessive paperwork. We don't sell expensive software. But we don't offer quick, cheap, box-ticking solutions either. We pride ourselves on "Thinking, Seeing, Doing Differently".
Quality is a matter of leadership. So we work with business leaders to ensure they retain ownership and control of the quality agenda.
thinking, seeing, doing differently
Our clients value our input because we think outside the box, we see things from their perspective and we talk their language. Like them, we aim to keep things simple, brief and relevant. Consultants can sometimes be precious about their expertise, forcing their clients to adopt uncomfortable solutions. Not us. We bend to your shape. When you are our client, we are on your side.
view our clients
A value-adding, business-focused, long-lasting partnership
Whatever sector or standard we are working with, whatever the challenge we are faced with, we aim to provide more value, better focus and a more productive relationship than our competitors.
As a small consultancy with many small business clients we are always conscious of providing value for money, but we do this by doing more work rather than than cutting costs and corners.
how we work
Expertise
Integrity
Empathy
Perspective
Challenge
Judgement
Flexibility
Creativity
Independence
Focus
Clarity
Discovery
Understanding
Collaboration
Solutions
Learning
Guidance
Improvement