need help
choosing the
right service?
Help us to help you. See how we can support your particular business needs.
Let us help you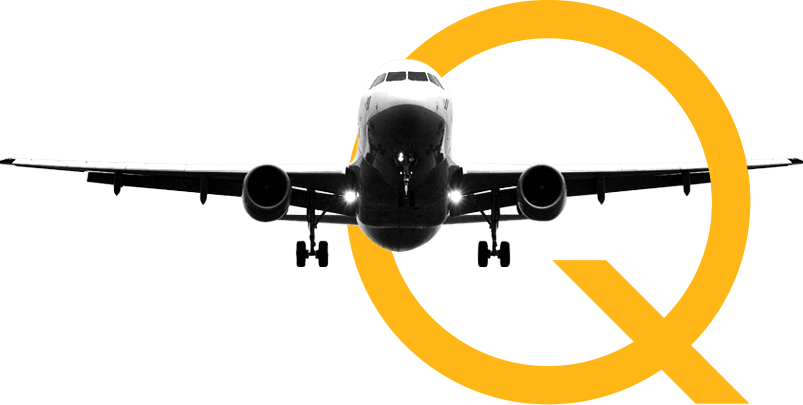 what is quality?
And why should we stand up for it?
find out more
Stage 3 ISO 15189 & POCT ISO 22870 UKAS accreditation for a UK network of travel clinics.
Yannick was really excellent. My only regret is we didn't bring him into the fold sooner – he would have saved us a lot of time and indeed a lot of pain.
ISO 14001 certification for a residential building contractor
After working closely with Kevin at QFactorial for several years, Graham (also from QFactorial) was introduced to the business in early 2021 to assist with Guildmore's ISO 9001/45001 surveillance audit in May 2021 and subsequent re-certification in September 2021. Graham was pivotal throughout the preparation stages, undertaking internal audits and providing in-depth documentation reviews to satisfy the criteria dictated by UKAS and NQA. Guildmore passed both audits and were successfully re-certified for ISO 9001 & 45001. This success continued under Graham's guidance with the ISO 14001 certification audit in March 2022 which Guildmore again passed. Both QFactorial and Graham have been invaluable to the Guukdmore Main Contracting division, and we have been delighted with the service provided over the last year or so. Graham's knowledge and experience in particular has been fundamental in securing the accreditations we require to operate.
ISO 17025, ISO 15189 and ISO 22870 accreditation for Lord's Pharmacy
Thank you…your input really helped us to achieve the accreditation.
ISO 15189 UKAS Stage 3 medical laboratory approval
Just a quick email to say we have been granted level 3 accreditation! Thank you so much for your help. You have been amazing. You really have been brilliant, and worked way beyond what I would have imagined any other consultant would have done. It has been a pleasure to work with you. I'm sure we will need to engage with UKAS frequently along the way, and we will absolutely be coming straight back to you.
A fresh look at an existing ISO 13485 QMS to realign with the business.
After phase1, diagnostic and planning: "Phase 1 is complete and very cathartic it has been too…"
Then on completion: "I wanted to take the opportunity to thank you and in particular Alistair for your help and advice. Alistair has been excellent. He has helped us enormously and given us the confidence to simplify and modernise our QMS processes."
ISO 17025 maintenance and audit support.
Results of recent [internal] audits provide good detail, breadth and depth, adding value to the process of continuous improvement, and both nonconformance and concerns raised have been suitably addressed in a timely manner.
ISO 15189 and ISO 22870 (POCT) for Covid-19 private test providers
I cannot rate Q Factorial highly enough, we were stuck with our stage 2 accreditation after being badly let down by a previous advisor. A google search brought up a few companies with suitable looking websites for us to contact and Kevin's was one. He responded within a couple of hours of our email, which was sent after office hours, which impressed us and gave us confidence to proceed further, thank goodness we did! Kevin's Knowledge around ISO standards is fantastic, he is also very good at explaining what is needed, why its needed and how we should do it, he checks in at all hours when we send emails, he meets all his own deadlines and helps us with ours, without our Jedi Master we would not have our positive recommendation to be passed for accreditation that is for sure! Needless to say, we have already booked QFactorial for all our 2022 meetings and audits, I would not hesitate to recommend them / him to anyone.
ISO 13485 certification for manufacture of electronic medical devices
We have worked with QFactorial for the past year to help us implement the ISO 13485 Medical Devices standard. Although we have experience with several standards the ISO 13845 documentation requirements are much more thorough than that of ISO 9001 for example and also the terminology differs greatly and this set a significant challenge. QFactorial were able to offer a robust gap analysis and synergy tool that helped guide us through the early part of the project, and with Kevin's auditing of our internal processes we were able to identify and improve any weak areas within our system. Working closely with Kevin Brown has been a real pleasure and with his experience and advice we have been successful in implementing the ISO 13485 standard.
ISO 13485 certification for Covid-19 test kit assembly and distribution
Although we have excellent in-house experience and robust existing systems, we needed some instant consultation on moving up to ISO 13485 and couldn't risk falling short, so we sought a safe pair of hands to help us get over the line. It was particularly pleasing to achieve the standard with half as many OFIs and NCs as are typical. Without QFactorial we would have had a much-extended process and the flow of PCR tests would have been much reduced. Achieving ISO 13485 certification has enhanced our productivity and increased market interest from clients to support their projects, so money well spent.
Integrated BMS with ISO 9001 and ISO 14001 for chemical distributor
After our ISO manager left the company, we employed the services of Kevin at QFactorial to help us update our onerous and outdated ISO manual. Kevin rewrote our ISO manual into a useable Business Management System, reducing the number of documents substantially and producing a modern, concise system well matched to our business needs. Audits are conducted sensibly, using a common-sense approach to observations and non-conformancies. The feedback provides highlights as well as areas for improvement rather than nit-picking. After we achieved ISO 9001, we decided to go for ISO 14001, and again QFactorial's experience was invaluable. Even the complex world of environmental legislation was made easy to understand and as a result we have been able to record our environmental impact and demonstrate through our certificate that we are environmentally responsible. We are happy to continue our relationship with QFactorial as consultants to assist us in maintaining our BMS.
Integrated BMS delivers ISO 9001, ISO 14001, ISO 45001 and Achilles UVDB certification
From the outset, QFactorial and Red Penguin have enjoyed a very positive working relationship. Kevin has worked tirelessly, assisting us with re-structuring our Business Management System and in our transfer from OHSAS 18001 to ISO 45001. His guidance and advice were tailored uniquely to our business model and as a result we achieved a 100% score in all three of our ISO certifications and Achilles UVDB, a great outcome after the first eight months' involvement.
Compliance support for Water Asset Management
Kevin and his team have been working with us since our conception in 2015. QFactorial have come along on our quality journey with us to develop a Quality Management System that is not only compliant but also adds a huge amount of value to our operations - what we can realistically achieve and maintain and also how our team at Veriflo use it as part of their everyday. Without QFactorial's assistance and patience we would not have achieved the successful surveillance audit that we have just had.
Strategic quality review for international oil & gas operator
Quality is carried out in our business in different areas and often in different ways. We invited QFactorial to conduct a diagnostic exercise throughout a number of functions of our business across geographic areas where we operate. At the conclusion of the three-month programme, this has allowed us, for the first time, to obtain a holistic view of how Quality is approached within our business. At the conclusion of the diagnostic phase, QFactorial have proposed eight workstreams as part of a strategic quality management programme and this is now being evaluated.
QA services for a Danish power plant
This was our first project partnering with the Q! Team and it launched and progressed quickly but smoothly, to deliver a very good outcome for the client. Good communication as the project developed and great support throughout, enabled us to adapt and respond to their emerging business needs.
RPD International
We worked with Qfactorial to build a robust Business Management System and fast-track our certification for ISO9001 and 13485.
It was a really rewarding process, Qfactorial were able to quickly understand our business and how we work which allowed us to fine tune the output appropriately. Qfactorial then provided the right level of support to help us build a robust Business Management System that reflected our business, helping us to balance the need for documentation and process with the pragmatic requirements of running a creative business.
The process was in depth but also enjoyable, and Qfactorial were incredibly responsive for questions and support.
The result is a BMS that is core to our business and a recommendation for certification for ISO9001 and 13485
Guildmore Construction
We needed a consultant to help us to upgrade our management systems for UKAS-accredited ISO certification. Of those we contacted, QFactorial seemed to best understand our particular needs as a small, fast-growing, fast-changing construction business. Initially we were just focused on quality and ISO 9001, but QFactorial steered us towards a more integrated and business-focused approach. Building on existing processes, and aligning with ongoing initiatives, we worked together to develop a business management system (BMS) that would satisfy ISO 9001: 2015 and be ready for future integration of ISO 45001 and ISO 14001.
We passed both stages of the ISO 9001 audit with zero nonconformities. More importantly, the BMS is a true reflection of how we work and a solid foundation for business growth. They were on hand for continuous advice and were very accepting of our continuous changes and demands as the company rapidly expanded during the process.
We have now engaged QFactorial for the next stage of development of our BMS as we progress towards ISO 45001 certification. We are pleased to be continuing the partnership as we work towards the next milestone.
Active-PCB Solutions
It was a pleasure working with Kevin Brown of QFactorial and we are happy to recommend his services. Kevin worked in a professional manner that helped guide our company through the transitions required to achieve an effective outcome. His approach to all aspects of our quality management system has contributed to a positive result, which assisted us in achieving and retaining IS0 9001: 2015 and AS 9100 Rev D
Orange Chemicals
We engaged QFactorial to develop a Business Management System (BMS) that was closely aligned to the operational activities and objectives of the company, and that would also embrace all elements of ISO 9001:2015.
Through a series of face-to-face meetings with senior management QFactorial were able to grasp the inner workings of the business and successfully develop the BMS. A step-by-step approach enabled both parties to modify and fine-tune all necessary areas to arrive at the approved system to be adopted.
The outcome was perfect. The new BMS fulfilled the company's criteria while at the same time it fully complied with the ISO 9001:2015 standard. It was subject to assessment by BSI on 1st August who were happy to confirm all areas were compliant, without issue. QFactorial – a job very well done.
Infrata
We are very pleased to continue our collaboration with QFactorial, who have been very supportive and flexible to accommodate our requirements into the work necessary to maintain ISO 9001 this year. As an SME, it is important to count on experts, who can bring industry experience, listen and adapt to the changing needs of a fast growing company. Kevin has done precisely that and as a result we have managed to achieve our goal this year with zero audit findings!
Aerocomponents
QFactorial took our paper-heavy QMS and greatly reduced the amount of bureaucracy by distilling the entire system into one manual, eliminating unnecessary forms and procedures. They guided us through the new requirements of AS 9100 Rev D and ISO 9001:2015, including facilitating a successful certification audit.
Nouveau Solutions
QFactorial worked with us stage by stage, establishing a simple roadmap that our people could understand. They managed the development, implementation and audit processes, engaging the staff without imposing too much on too many at any one time.
We passed the audit and achieved ISO 27001 on-time, with a usable system, supporting the business and supporting GDPR. We now use this achievement to provide assurance to our customers that we have robust information security systems in place.
Infrata
Qfactorial provided exactly what we needed as a small consultancy: excellent insight into developing a Business Management System that meets the needs of our business, as well as successfully helping us achieve ISO 9001 certification. Qfactorial didn't just provide something off the shelf, but used an adaptable and flexible approach to shape what we required.
Oakland
Qfactorial worked with a small team for 12-15 months to improve the quality of complex industrial equipment for a global manufacturer, whilst in parallel developing and deploying a new quality strategy. The great success was simplifying complex situations for the client, providing them with a step by step approach to improve product quality. A robust plan kept everyone on track throughout implementation, working collaboratively with the client team, providing direction, support and drive. As an example of the benefits achieved, an initial focus on the quality of the assembled product reduced the number of non-conformities per product from 14 to less than 3 in the first four months, preventing more than 500 quality escapes in this period.
Connect Catering
Qfactorial have been working with us for several months now and I cannot praise them enough. Apart from being very easy to work with, they have got to grips with our business (contract catering), totally rewritten our BMS manual to meet the new standard, which was a daunting task for us, and also helped with our recent ISO audit, which we passed with flying colours. Qfactorial's work on our ISO 9001, 14001 and 50001 certifications has made a significant difference to our company and I would have no hesitation in recommending Qfactorial to other companies.
Global-SCS
We worked together on the definition and implementation of supply chain management systems and processes for a large multinational company. Vast experience of management systems, quality assurance/ control and engineering processes made Qfactorial a perfect fit for the role. In particular, the approach to understanding the issues faced by the organisation and implementing practical solutions was fundamental to the success of the project.
There's a method to what we do
There are a lot of management system consultants. So why choose us? We think about every project in a structured way, regardless of size, scope, duration or budget. Find out more about how we work.
how we work