ISO 15189 QUALITY MANAGEMENT SYSTEMS FOR MEDICAL LABORATORIES
Our simple approach to ISO 15189 compliance:
Are you interested in becoming ISO 15189 certified?
ISO 15189 is the recognised standard for quality management in medical laboratories. Becoming ISO 15189 certified is a significant accolade and can open doors to new business opportunities. Many organisations have heard of the ISO 15189 standard but still only a minority have actually achieved approval. Would you like to add UKAS accreditation to your business credentials? This page is all about about the UKAS accreditation process, including ISO 15189 audits and ISO 15189 consultancy. For help with ISO 15189 or to speak with an ISO 15189 consultant, use the enquiry button at the bottom of the page.
What is ISO 15189 and why is it important?
ISO 15189 is an internationally recognised standard for the design, development and implementation of a quality management system (QMS) for medical laboratories. It can be applied to any type or size of laboratory. Its clauses define the baseline requirements for a QMS in functional terms, i.e. it describes what you need to control without telling you how to run your business. The importance of ISO 15189 derives from its universal recognition as a badge of commitment to quality, impartiality and consistency. Of all the quality programmes available, ISO 15189 is the most suitable for SMEs entering the medical sector, including setting up as a Covid-19 test centre.
Already certified but need to simplify or modernise?
If you are one of those more mature businesses for whom ISO 15189 has long been a fact of life, we invite you to consider if your current quality management system has evolved with your business and taken advantage of the changes in the ISO 15189 standard that allow a more integrated approach. QFactorial is adept at modernising and simplifying legacy quality management systems to meet the changing needs of organizations as their business context evolves and stakeholders, regulators and other interested parties become more demanding.
Benefits of ISO 15189, quality management systems and accreditation
Most business leaders answer this in terms of customer and market demand. "I need ISO 15189 to prequalify for a tender process" or "In this market we are up against competitors who already have ISO 15189, and this seems to give them an edge." Even if neither are true, you may have an opportunity to get ahead of the competition by being the first to be awarded an ISO 15189 certificate. But the certificate is only half the story. The real value is in having a management system that ensures quality, impartiality and consistency of process and results.
Key features and requirements of the ISO 15189 standard
ISO 15189 contains management and technical requirements. The management requirements are based closely on ISO 9001. Therefore, if you already comply with ISO 9001 the step up to ISO 15189 may be easier. The key technical features of ISO 15189 are: personnel; accommodation and environmental conditions; laboratory equipment, reagents and consumables; pre- and post-examination processes; examination processes; quality, reporting and release of results; laboratory information management. For point of care testing (POCT), including Covid-19 POCT, a supplementary standard, ISO 22870, must be applied together with ISO 15189.
Accreditation
Third party accreditation is carried out directly by the United Kingdom Accreditation Service (UKAS). UKAS is the national accreditation body for the UK, appointed by the Government, to assess organisations that provide certification, testing, inspection and calibration services. Unlike ISO 9001 and related certifications which work via third party certification on a 3-year cycle with annual surveillance audits, direct UKAS accreditation is valid for 4 years, again with annual surveillance audits.
Choosing an ISO 15189 consultant
There are many good reasons for partnering with an experienced and knowledgeable consultant when implementing ISO 15189. The first is that it is very easy to over-egg the ISO pudding if you try to implement the standard clause by clause instead of using a risk-based approach. You must also avoid consultants who clone solutions from templates or impose standard documentation that doesn't look or feel like the way you want the business to run. A good consultant will translate and interpret the jargon of ISO 15189 into business language in the most cost-effective and pragmatic way for your business. A good consultant will give you the tools to make your QMS work and show you how to use them. Finally, a good consultant will challenge you during internal audits and be your advocate in external audits.
Working with your ISO 15189 consultant - the QFactorial approach
At QFactorial we have a very simple approach to ISO projects, regardless of the size or type of client, the maturity of your QMS or the complexity of your systems and processes. We use our unique Q!Diagnostic method to generate a detailed and specific Quality Roadmap. We start by carrying out a gap assessment from which we create an action plan. During this process we gather information to write your quality manual and lead you through the ISO accreditation project in the most pragmatic way. This work will feed into the next phase: the collaborative design, development and implementation of your new or revised quality management system (QMS). If you are looking for an experienced ISO15189 consultant in Basingstoke, Hampshire, London, the South of England or UK generally, look no further than QFactorial.
Stage 1 ISO accreditation – passing the desktop audit
All certification bodies follow a two-stage model, starting with the Stage 1 documentation audit. This is often known as a desktop audit as it mainly consists of the auditor visiting your premises to read and review the documents that describe and demonstrate your technical and management system controls. The general approach during the ISO 15189 Stage 1 audit is "explain how you have implemented each element of the standard and where you have documented it in your QMS". Questions will be asked at this stage, but detailed investigation and evidence of the QMS in action is reserved for Stage 2.
Stage 2 ISO accreditation – passing the physical audit
Having established the theoretical compliance of the QMS with ISO 15189 during the Stage 1 audit, Stage 2 is more about checking that the QMS is fully and consistently implemented in practice. Typically, this will involve interviews with members of your team at all levels of the organisation, sampling from a range of processes and functions. The general approach during the ISO 15189 Stage 2 audit is "tell me how this works, take me to where it happens, introduce me to the people, show me the evidence".
Special process for Covid-19 testing laboratories
Due to the urgency to increase testing capacity to cope with the Covid-19 coronavirus pandemic, UKAS is operating a fast-track scheme to allow laboratory-based testing services to quickly become operational in a safe and approved manner. Instead of the usual two stage process, which can take typically 6 months to achieve full accreditation, the new scheme is in three stages. Stage 1 is a self-declaration against a minimum standard set by UKAS and the Department of Health and Social Care (DHSC). Passing Stage 1 allows the applicant to join the UK Government's published list of providers. For Stage 2 the applicant completes a gap analysis against 13 key requirements and submits this for UKAS appraisal within 4 weeks of Stage 1 completion. Stage 3 is the full accreditation audit to demonstrate that all the submissions at Stage 1 and 2 are implemented and evidenced in practice. This must take place within 4 months of gaining Stage 2 appraisal.
Remote ISO consultancy and remote audit under Covid-19 restrictions
During the coronavirus pandemic the ISO audit process has moved online with all stages taking place via MS Teams, Zoom or other video conferencing tools. These have become widely known as remote audits and are considered just as valid as the site visits previously undertaken. Now that remote auditing has been proven to work, it is expected to remain as part of the UKAS toolbox.
Next steps
To learn more about gaining ISO 15189 accreditation or upgrading your quality management system, simply click the enquiry button and a QFactorial consultant will contact you to discuss your specific needs.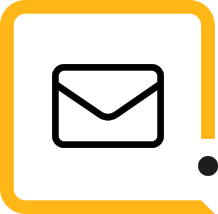 Interested in gaining ISO 15189 certification?
Speak with a Qfactorial expert
Make an enquiry