Welcome to the Q!Shop
Quality isn't just dry boardroom talk and here at Q! we're committed to help you start those conversations about quality with all stakeholders across your business and wider network.
Take a look at some of our unique products designed with that in mind. From conference/training tools to handy quality kickstarter kits, we're constantly developing products, services and toolkits to make navigating and implementing quality not only easy, but enjoyable.
Wait, enjoying quality? Yes, that's what we said. And we meant it too.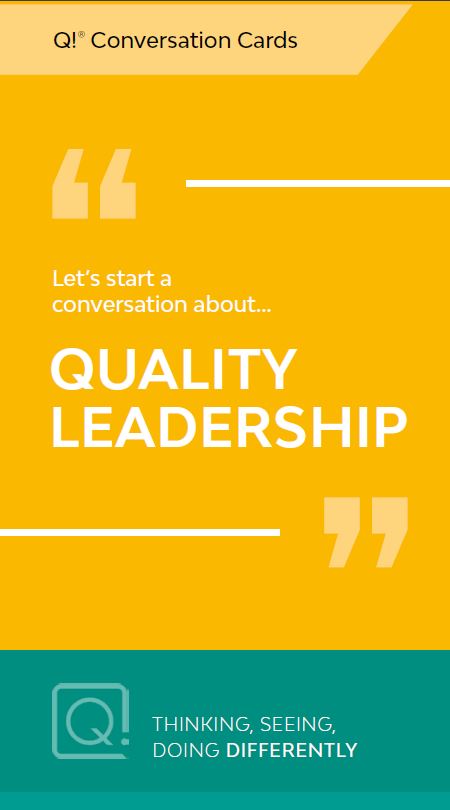 Q! Conversation Cards
Leadership Deck
A 52 card deck designed to help initiate engaging and meaningful conversations about quality, this deck concentrates on the theme of 'Leadership' within the quality framework.
view product